Resources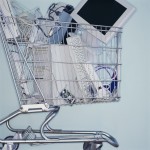 This website offers a variety of resources helpful for using the R2 Practices to promote the responsible handling and disposal of electonics waste (E-Waste).
This includes background information about the Responsible Recycling (R2) Practices, helpful tips for establishing an environmental, health and safety management system (EHSMS), guidance about becoming R2 certifed and ideas for creating the documentation needed to achieve certification.
This site also includes additional resources pages, including –
R2 Resources – Listing of resources helpful to understanding and using the R2 Practices
About – Additional information about ENLAR Compliance Services, Inc. and its staff.
If you have a question or want help in developing or improving your R2 management system, please click here.
Please note that most of the material on this website is copyrighted.  If you want to use it, please contact ENLAR Compliance Services for authorization.