R2 Certification
The R2 Practices establish requirements that an organization must meet in order to handle electronic waste responsibly.  The topics covered in the R2 Practices include the proper management of environmental and OH&S issues using an EHS management system, proper selection and management of downstream vendors, use of generally-accepted data destruction practices, safe storage practices, a functioning security program and demonstration of financial responsibility. One of the requirements in the R2 Practices is that the recycler must obtain a certification from an Accredited Certification Body.
This page provides answers to the following questions about R2 Certification –
How can you determine whether an organization is meeting the requirements set out in the R2 Practices?
Are there other certifications available to e-waste recyclers?
Is R2 certification recognized?
How does an organization become R2 certified?
---
How can you determine whether an organization is meeting the requirements set out in the R2 Practices?
This is the purpose of R2 Certification.
Section 1.(b) of the R2 Practices states –
An R2 electronics recycler shall obtain a certificate from an Accredited Certification Body stating that:
(1) Its EHSMS conforms to the requirements of this provision, and
(2) Its practices conform to the EHSMS and to the requirements of these R2 Practices.
Currently, the ANSI-ASQ National Accreditation Board (ANAB) is the only organization that can accredit a Certification Body (also known as a Registrar).
ANAB has accredited the following certification bodies for R2 certification –
Only ANAB-recognized certification bodies can provide R2 certification.  No unaccredited certifications or self-claims of system conformity are permitted.
In order to confirm an organization's claim of "R2 Certification" you need to obtain a copy of the certificate issued by its registrar.  This certificate will list the following important information –
The name of the certification body (a.k.a. registrar or CB) that issued the certification
The date the certificate was issued and the date the certificate expires
The scope of the certificate
This information can be verified by contacting the certification body (sometimes this can be done by checking on its website).
R2 Solutions also maintains a list of R2 certified organization on its website ; however, the disclaimer on this page states that the list may not be complete.  Also, this list only includes the name, city and state of each facility.  It does NOT provide information about the scope of the certificate.  Therefore, it is best to verify certification with the R2 certification body directly.
Why is the scope statement important?
Sometimes, organizations only get partial certifications – the scope statement set out on the certificate gives a more complete description of what is actually included within the scope of the audits conducted by the registrar.  It also includes the address of the facility that is certified.  This is important because it is facility that is certified NOT the recycler.
---
Are there other certifications available to e-waste recyclers?
Yes.  There are three different accredited certification programs –
Responsible Recycling (R2) – The R2 Practices standard was developed by a multi-stakeholder group that included U.S. EPA and industry representatives.  The standard is maintained and promoted by a non-profit organization – R2 Solutions.
R2/RIOS – The R2/RIOS standard was developed and is maintained by the Institute of Scrap Recycling Industries (ISRI), an industry trade association representing the scrap recycling industry.  The RIOS standard is a management system standard developed for recyclers that covers quality, environmental, health and safety performance generally.  An organization seeking this certification must become a member of ISRI.
E-Stewards – The E-Stewards standard was developed and is maintained by BAN – Basel Action Network.  BAN is a nonprofit organization that focuses on preventing the trade of toxic materials that cause environmental impacts in developing countries, particularly the export of hazardous waste.
ANAB offers accreditation programs for all of these standards.   To check which certification bodies are accredited by ANAB for certifying organizations to a particular standard, click here.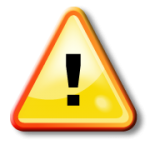 Just because a registrar is accredited for offering certification to one standard, this does NOT mean that this registrar is accredited for all of the certificates it offers.  Some registrars offer both accredited and unaccredited certificates.  Sometimes it is not clear which certification is accredited and which is not.  This is particularly important  for "combo certifications" – where an organization signs one certification contract that includes certification to multiple standards, e.g. ISO 9001, ISO 14001, OHSAS 18001, R2, RIOS, etc.
---
Is R2 certification recognized?
The U.S. Government recognizes R2 certification.  This includes both U.S. EPA and the U.S. General Services Administration (Click here to see press release – EPA and GSA Highlight "Ecycling on America Recycles Day).
In addition, for purposes of Executive Order 13514, Federal Leadership in Environmental, Energy and Economic Performance, a federal agency or facility does not need to perform additional due diligence if the recycler it plans on using is certified to R2.
It is becoming increasing common for contracts with recyclers to include a certification requirement.  In an industry survey conducted in 2011 by International Data Corporation (IDC) on behalf of ISRI, almost half of the recyclers (48.6%) responded that their customers are requiring certification.  In many – but not all – cases, equal recognition is given to R2 and e-Stewards certification.
---
How does an organization get certified?
R2 Solutions, ANAB and the R2 registrars all provide information on their websites about the certification process.  As R2 Solutions warns, this process will likely take several months to complete. (Click here to go to R2 Solution's description of the certification process.)
In addition to understanding the requirements set out in the R2 Practices, it is also important to be aware of the requirements imposed by ANAB in order for a registrar to become accredited for offering R2 Certification.  These additional requirements are outlined on ANAB's website.  The following requirement set out in the Accreditation Rule 34 is particularly important –
7.4 – "The CB [Certification Body] must use the Auditor's Checklist for Use with the R2 Practices (current version) as a training tool to ensure its audit teams fully understand the auditor process for R2 and as a basic tool to ensure that no requirements are missed during the on-site audit process."
For additional information about the registration process and how to go about selecting a registrar, click here.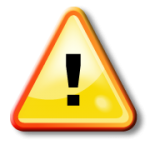 Although it is possible to switch registrars, it is neither easy nor cheap.
When you sign a contract with a registrar, it is a three year commitment.  In addition, since the registrar retains ownership of your certificate and can withdraw it at any time, you will be required to address any nonconformities raised during the annual registration audits to the satisfaction of the registrar.  In some cases, implementing the corrective action required to resolve identified nonconformities can result in significant costs to an organization.
Before starting the R2 certification process, an electronics recycler should implement its environmental, health and safety management system (EHSMS).
Want to know more about implementing an EHSMS?
Click here to go to the Establishing an EHSMS page of this website.
---
Additional Resources
For additional information and links to resources about the R2 Practices and R2 Certification, check out the R2 Resources Page.